ECRAID-Prime and SaNOtize to begin trial on antiviral nasal spray
ECRAID-Prime and SaNOtize Research and Development Corp. have signed a collaboration agreement to begin the first study of SaNOtize's antiviral nitric oxide nasal spray (NONSTM), using Europe's adaptive platform trial in primary care.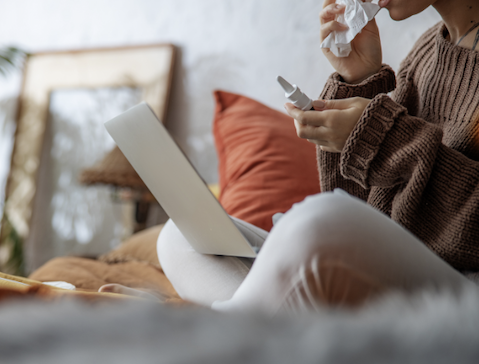 The Phase 2B study is set to begin recruitment in Q3/4 2023 and aims to assess the efficacy of NONS versus intranasal saline in patients with COVID-19 and COVID-like illness. The study will be conducted in seven European countries: Belgium, France, Germany, Ireland, Poland, Spain, and the UK. 
"This innovative collaboration between ECRAID-Prime and SaNOtize marks a significant milestone in our fight against COVID-19 and other respiratory infections," says trial lead Alike van der Velden. "It provides a crucial opportunity to investigate the potential of this promising nasal spray as a treatment for patients with respiratory infection symptoms, caused by SARS-CoV-2 or other viruses, early in the illness trajectory. The trial will measure the degree to which the nasal spray speeds recovery, prevents complications, and decreases viral transmission."
The study aims to enrol 1,000 patients, which will be recruited across general practices in Europe.
"Previous clinical studies have shown NONS is effective in shortening the duration of symptoms from COVID-19 and reducing viral load," says SaNOtize CEO and cofounder Gilly Regev. "Our goal at SaNOtize has always been to bring the well-known antimicrobial effects of nitric oxide to people with upper respiratory infections and other illnesses. We are excited to collaborate with ECRAID-Prime on this wide-ranging study of NONS's role in treating COVID-19 and other respiratory viruses."   

Revolutionising our approach to new treatments
ECRAID-Prime's adaptive platform trial for new COVID-19 and/or COVID-like-illness treatments in primary care could revolutionise the way countries and healthcare systems approach treatments. By using an adaptive platform trial design, this study enables more flexible and efficient clinical research compared to more traditional clinical trial designs. This approach allows for swift adaptation and modification based on emerging data, empowering healthcare providers to refine their strategies and respond more effectively to future outbreaks or pandemics, ultimately reducing mortality rates.
---
About ECRAID-Prime
ECRAID-Prime is one of the six projects funded by the European Commission's Horizon Europe program to drive therapeutic and vaccines clinical trials to boost COVID-19 treatment and prevention. Launched in December 2021, it will be the first-of-its-kind European Adaptive Platform Trial to assesses therapeutics for COVID-19 and COVID-like-illness in the primary care setting. Ecraid is one of six partners for the project. It is a not-for-profit clinical research foundation dedicated to reducing the impact of infectious diseases in Europe. 
About SaNOtize
SaNOtize Research & Development Corp. is a pharmaceutical company based in Vancouver, BC, commercializing the multi-faceted antimicrobial properties of a liquid producing nitric oxide. The company has developed and patented a Nitric Oxide Releasing Solution platform technology (NORS™) to treat and prevent upper respiratory and topical infections. For more information, visit www.SaNOtize.com. Follow us on social: LinkedIn and Twitter.
---