World Antimicrobial Awareness Week 2022
Improving awareness and understanding around AMR
Every November, World Antimicrobial Awareness Week (WAAW) aims to provide a greater understanding of AntiMicrobial Resistance (AMR), a global health issue that has already had a devastating impact on society. One of WAAW's key objectives is to improve awareness and understanding around AMR through effective communication, education and training with the goal of encouraging everyone to play their role to reduce the further emergence and spread of AMR by following good practices in healthcare. Ecraid supports this goal wholeheartedly.
This year's theme is "Preventing Antimicrobial Resistance Together", which asks us all to work together collaboratively. At the core is the One Health approach, which acknowledges that the health of people is closely connected to the health of animals and our shared environment. It calls on all sectors to be cautious in the use of antimicrobials to avert more deaths in future years. Ecraid co-founder, Professor Herman Goossens, says in our interview with him about the overuse of antibiotics: "…if you use them too often, you will create a very resistant flora." Herman also discusses Ecraid's role to strengthen antibiotic development.
In short, AMR occurs when bacteria, viruses, fungi and parasites mutate and no longer respond to treatment. This results in a greater risk of disease spreading widely, severe illness and death. Drug resistance, overuse and prescription of antibiotics and other antimicrobial medicines leads to an increase in infections that are difficult, if not impossible, to treat. It's why tackling AMR is so vital.
Also see: Chris Butler on the silent pandemic and read an interview with Herman Goossens about keeping antibiotics effective.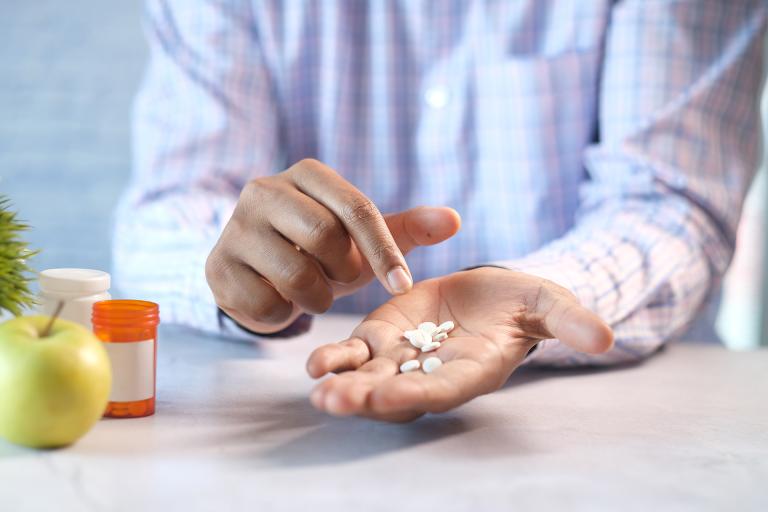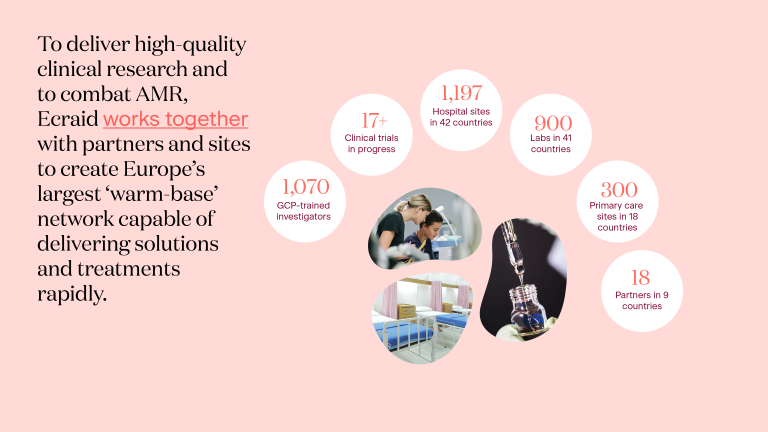 At Ecraid, our mission is to facilitate faster, more efficient clinical trials to reduce the time to market for treatments for infectious diseases. Our 'warm-base' network is well-equipped to undertake clinical research across Europe. We are currently involved in more than 15 clinical studies including a Perpetual Observational Study for developing Ventilator-Associated Pneumonia (POS-VAP) and the European arm of REMAP-CAP, an Adaptive Platform trial for Community-Acquired Pneumonia. We're doing our bit to ensure that the risk posed by AMR is diminished.
Follow us on Twitter for more insights into AMR throughout WAAW 2022.
Join our movement by becoming one of our network sites or check our vacancies to see how you can be part of the solution. Watch our video to learn more about our work.